Juicing Green Beans for Diabetics and Insulin Issues
Posted On December 13, 2022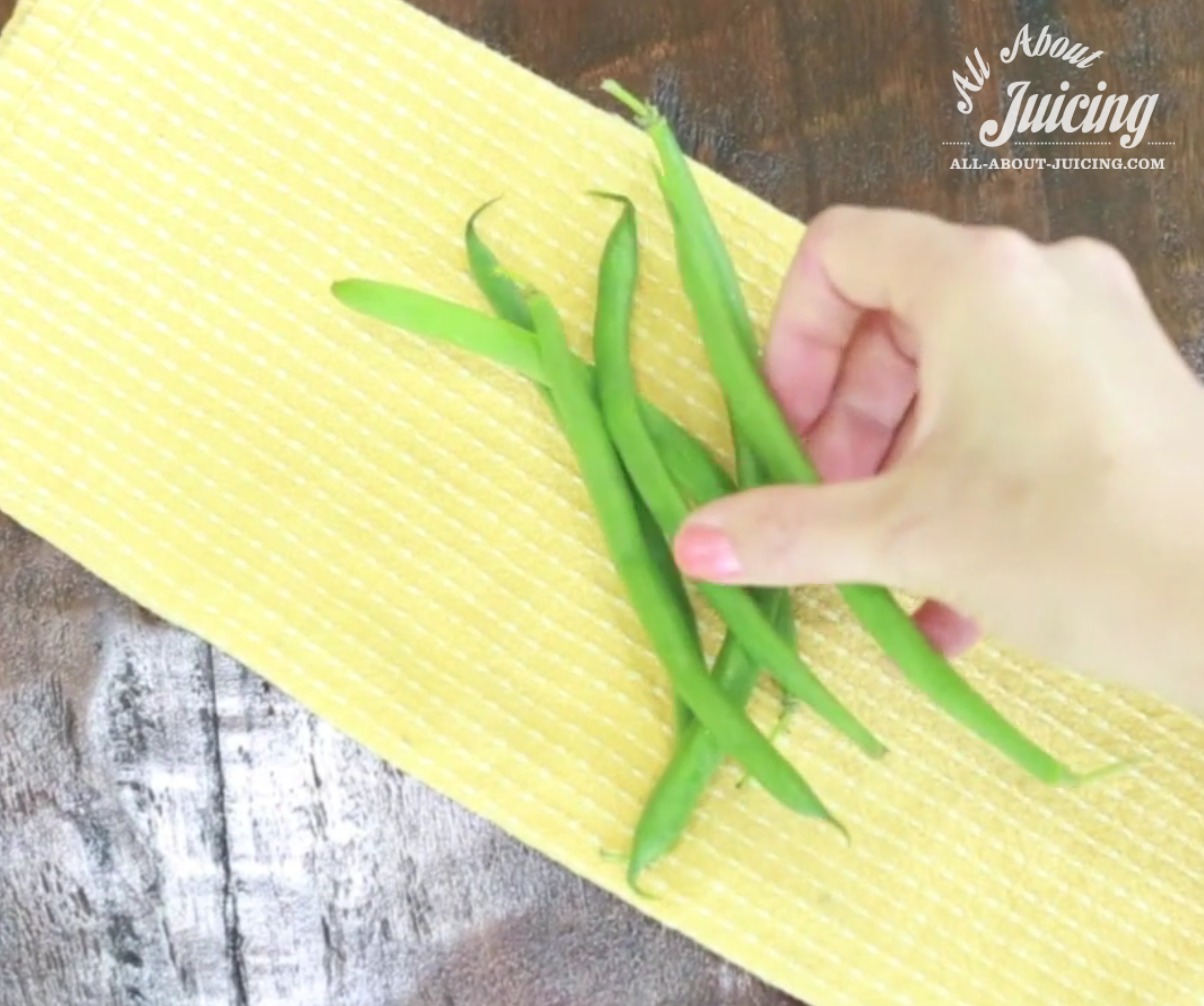 The one must know ingredient to juice for diabetes
Juicing green beans for Diabetics?  Yes!
I love steamed green beans in a salad, eaten raw dipped in hummus or lightly stir-fried and eaten crunchy. But when I started juicing I'd never, ever thought of juicing them!
It all started when I was researching diabetes and what types of foods diabetes sufferers should eat.  As most of us know, diabetes sufferers generally have high blood glucose (sugar) levels that come from an inability to produce enough insulin and/or effectively utilize the insulin.
Also, many people have insulin resistance which can also be helped by this veggie.
Green beans, a type of non-starchy vegetable, are low in calories and carbohydrates yet high in fiber. As Diabetes World states: "Their high fiber content slows the breakdown of carbohydrates into sugars in your bloodstream, assists your body's insulin response to glucose, and helps you burn fat faster. They limit the spikes in glucose levels after meals".
It also helps your pancreas.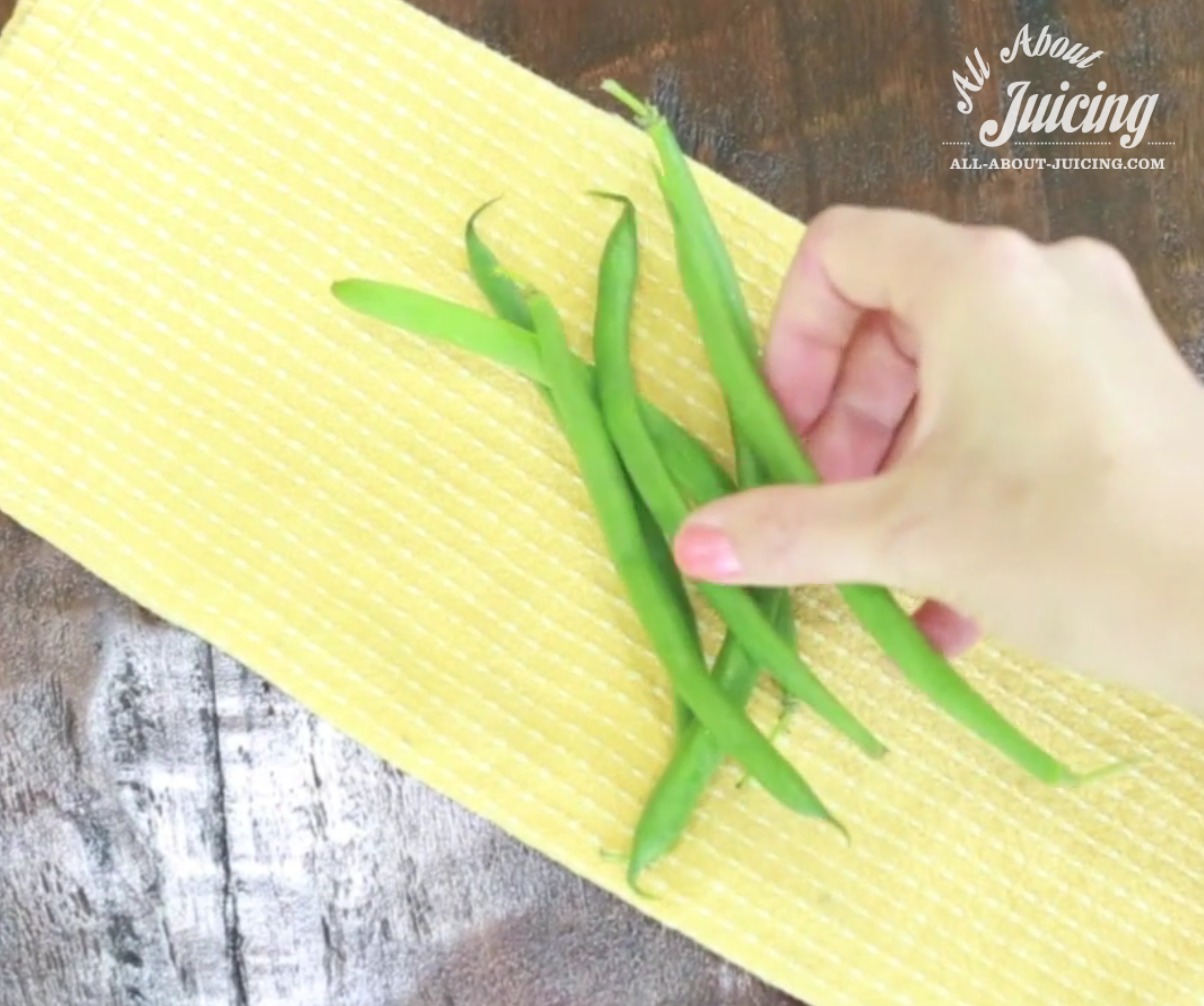 Infact, according toGabriel Cousins (MD),the skins of the pods of green beans contain silica and certain hormone substances that are closely related to insulin. The American Diabetes Association recommends that non-starchy vegetables such as green beans should make up half of all diabetes sufferers' lunch and dinner meals.
Of course, green beans have myriad benefits for non-diabetes sufferers too. They are full of antioxidants that neutralize harmful free radicals, and essential flavonoids, which reduce body fat, improve heart health and can help promote weight loss, cancer, and diabetes.  
Green beans are an excellent source of Vitamin A and C, which fights infection and results in young looking skin, healthy tendons, connective tissue bone and organs. They're also high in carotenoids that protect eye health from UV rays and prevent macular degeneration.
Green beans also contain Vitamin K (good for bone health) and potassium (may help lower blood pressure) while minerals essential for body metabolism including iron, calcium, magnesium, manganese, are also prevalent in green beans. The manganese found in green beans also helps relieve symptoms of osteoporosis and PMS, while aiding in vital nutrient absorption.
According to Dr. Mercola, green beans are high in B-vitamins too: "The high folate levels in green beans team up with vitamin B12 to keep DNA production and cell division at optimum levels. Before conception and during pregnancy, folate helps prevent neural defects. Vitamin B6 (pyridoxine) and Vitamin B1 (now known as thiamin) help convert the foods you eat into energy".
In fact, green beans are recommended as one of Dr Mercola's top five foods to increase your intelligence.
Of course, the smartest way to get a powerful dose of all these benefits is to juice your green beans.
Initially I was kind of wary of juicing green beans, as I just couldn't imagine what raw, green beans would taste like.
They're actually surprisingly easy to juice, with a subtly sweet flavor that complements just about any green juice recipe.
My personal favorites are green beans and cucumber (you can add low-sugar fruits like green apple if you like an even sweeter taste, though diabetics should use in moderation). Or try the green bean, spinach, cucumber and lemon concoction (add pear for sweetness if required). Diabetics can even add spices like cinnamon, which is proven to help stabilize blood sugar.
Try juicing green beans for diabetics or for your juice. You might find you like the taste, and you'll be well on your way to managing diabetes while taking a shortcut to greater health.
Low-Sugar Green Diabetic Juice
This makes one small glass of juice or 8-10 ounces.
INGREDIENTS
1 large cucumber
1-2 cups fresh green beans
1/2 apple
1 lemon or lime, peeled
Optional: Add in a handful of leafy greens, like spinach, or a shake of cinnamon
DIRECTIONS
Juice the cucumber, green beans, apple and lemon together.  If you really need more sweetness, add the other half of the apple.  Adding full fat coconut milk will also slow down the juice entering your blood stream as fast.  Serve immediately.