Juicing with a Blender | Whole juices
Posted On December 13, 2022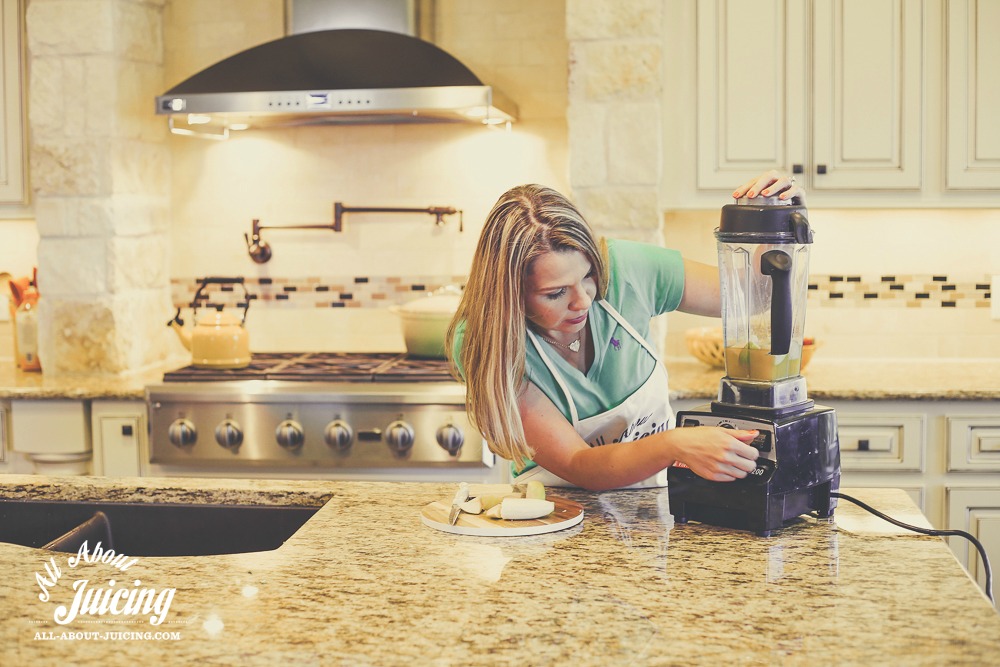 I love juices AND smoothies.  My love for juices really started with true juices – those made in a juicer machine where the pulp is extracted so you're left with only the pure vitamin rich juice.
I totally love blended juices and smoothies made with a blender too and realize that some of you don't have a juicing machine and prefer blending.  
There are benefits to both and hope you also do both.
But today I want to answer one important question.  What do you do if you want to make juice but ONLY have a blender? You want to juice, but don't know how to start juicing with a blender.  A blender is a Vitamix, Blendtec, Ninja or Nutribullet, for example.
I get so many people who ask me "How can I make your juicing recipe a blender juice?"
Yes, yes and YES!!
It's really easy to do.  So if you love to get my recipes or bought my paperback book and want to change any of these into a blended juice, it's doable.  It's not completely foolproof with all veggies, but with some good judgement most will be a success.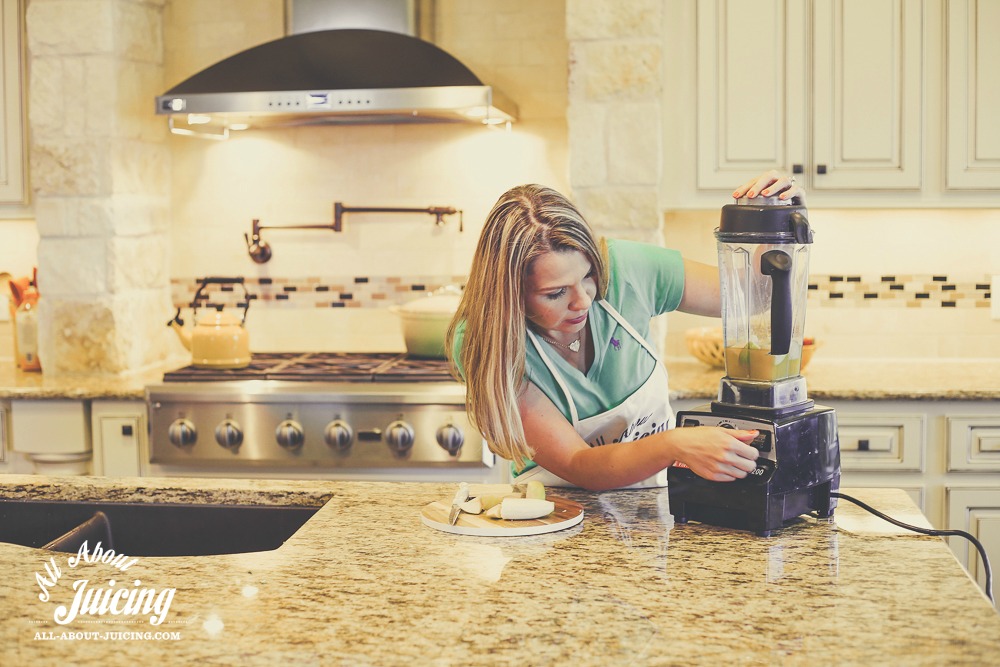 How to start juicing with a blender
Blenders are not juicers.  Blenders blend all of the ingredients together in one machine – the fiber, the juice – all of it!  Juice because they aren't blenders don't mean they aren't good for you.  They totally are.  Go here to learn the difference between juicing and blending.
Examples of blenders are the Vitamix, Blendtec, Ninja and Nutribullet machines.
Step 1: Gather your produce for juicing.  Juicy fruits and vegetables work best in all blenders.  
Step 2: Chop your produce and remove any peels or seeds.  Often times hard produce, like beets, sweet potatoes or carrots are easier when steamed first, unless you have a high power blender.
Step 3: Add the produce to your blender, with a liquid of your choice.  Most people choose water or coconut water.  Milks can be used too, but are usually used in thick smoothies.
Step 4:  Blend juice until smooth, pulsing or adding more liquid if necessary.  
Step 5: This one is optional.  If you don't like the pulp, you can strain it through a stainless steel strainer or a nut milk bag.  This will remove the pulp and make it more watery.
How make a juice recipe into a blender juice
If you're wondering how to convert a juice recipe into a blender juice, it's easy.  Follow these general steps.  You can use these instructions to make any of my juice recipes into a recipe for your blender machine.
1. Cut the recipe in half.  Generally blender juices need about half the produce since they include the pulp, so you'll only need half the produce.  
2.  Be sure to remove any peels, rinds, seeds or cores.  Sometimes when we juice with a juicer machine, it's fine to juice a rind or peel.  This is NOT the case in a blender.  These need to be removed before blending.
3.  When you juice in a juicer machine you don't need to prep or chop your produce as much as a blender.  Because the blender works more efficiently with smaller pieces, you'll want to chop everything you can first to make it operate the best.
4. Add liquid.  Juicer machines don't require liquid, but blenders do.  Add at least 1/2 cup to 1 cup of liquid, stopping the machine to add more if necessary.
5. Strain it in a nut milk bag or stainless steel strainer if you like it very liquid and want to remove the pulp.  If you find yourself straining it because you like that taste, consider juicing with a juicer machine instead.