Lemon Lime & Apple Juice Shots Recipe
Posted On December 5, 2022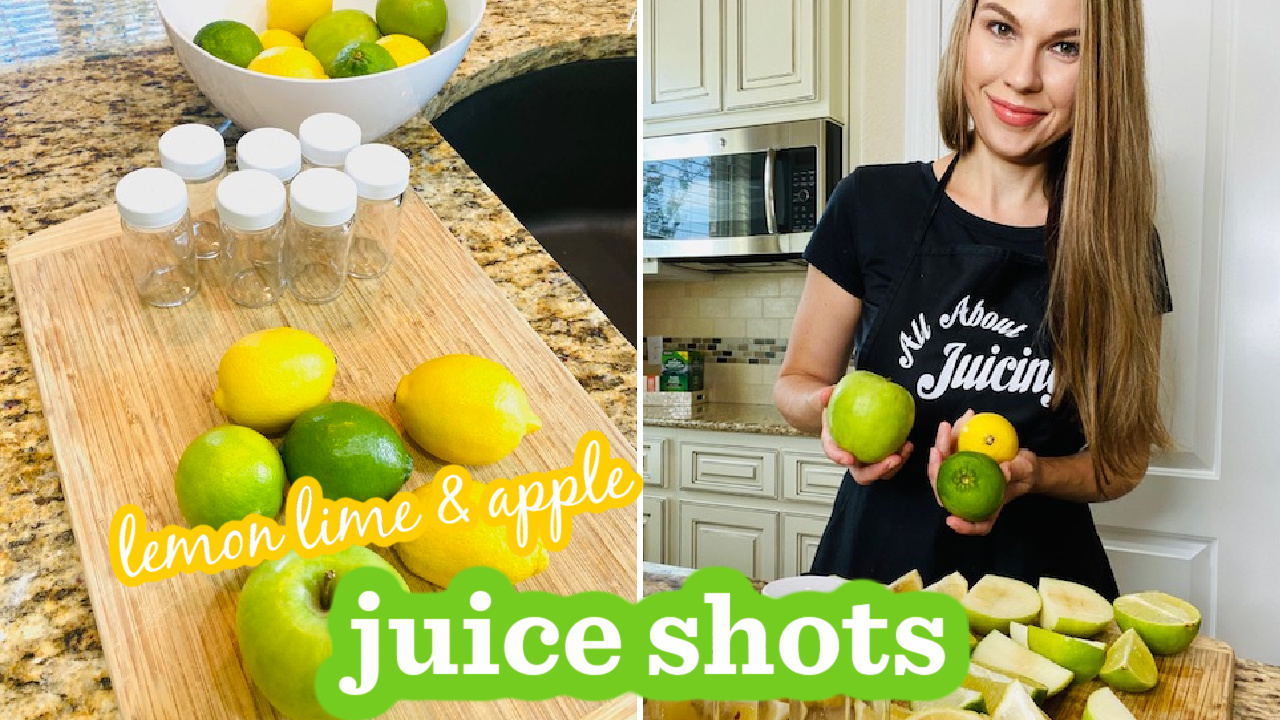 Juice shots to cleanse and stimulate your digestive system, support immunity
Recently I decided to make Lemon Lime & Apple Juice Shots and wanted to share them with you. I sought out to create a recipe using the lemon and lime peel for its many benefits, but didn't want to juice them each day – this was the easy solution. 
I had read some studies that the D-Limonene in citrus peels can help support your immune to fight off viruses. One other cool thing I found out is Naringenin, a flavone in citrus, has antiviral and anti inflammatory properties.  Studies have shown it may help with C19.  Naringenin is rich in citrus peels.  
I thought it would be good to have these on hand at this time.  I made several shot bottles so that I could pour some in my water each day.  I did juice them with the peel so they are very sour and is why I added the apple to sweeten it up a bit.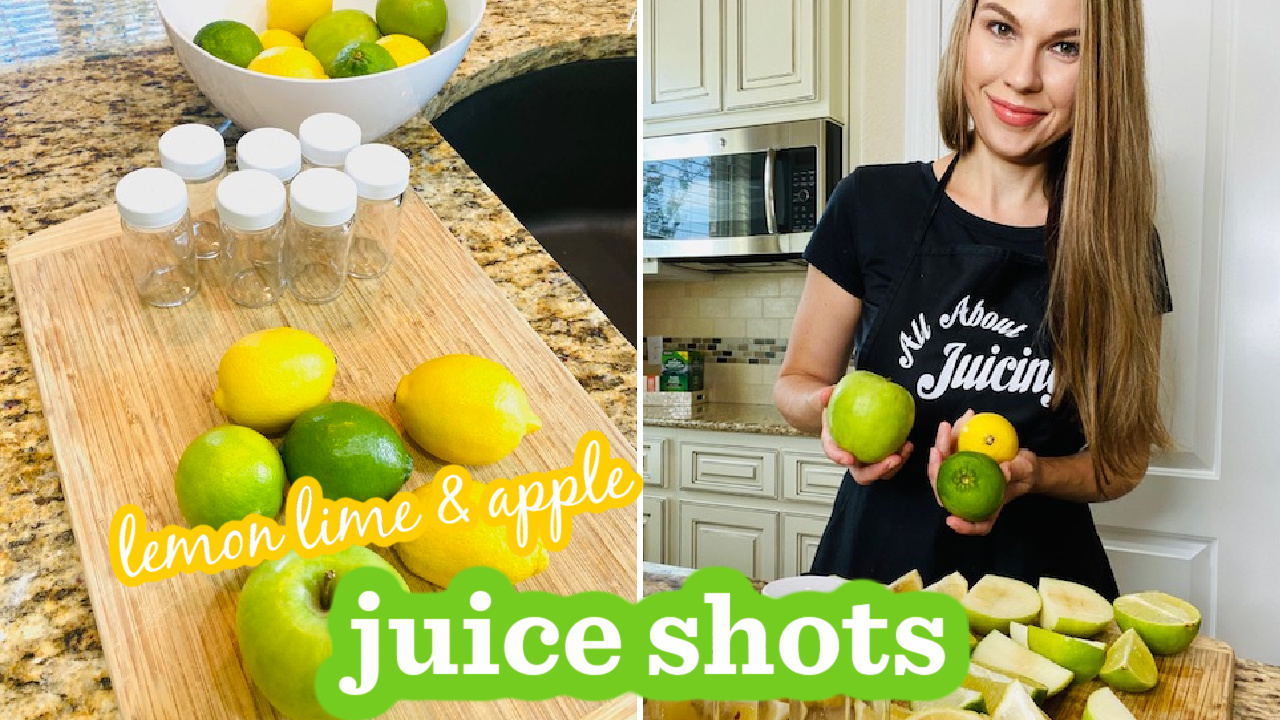 Lemon Lime & Apple Juice Shots Recipe
INGREDIENTS
6 medium lemons, juiced with peel 
6 medium limes, juiced with peel
2 Granny Smith apples, cored
Optional: 1/2-1 cup filtered water
DIRECTIONS
Juice the lemons, limes and apples together and add them to your shot bottles and fill it to the top. Add water or coconut water to lighten them up a bit since they are very strong with the peel. Save in the fridge or freeze for later use each morning during the week. Makes 6-10 shots, depending on how big your lemons/limes are.  If you prefer a less stronger shot to drink straight, then fill them half with lemon and half with water until filled to the top.
If you juice it with the peel it will be bitter and strong, but has many benefits.  If you don't want to, that is fine but you won't benefit from the extra D-limonene and Naringenin, the reason I made this recipe at this time.
To best support your body, drink these shots with water throughout the day.  You can drink them alone, but you might need to add more apple or coconut water to make it palatable for you
BENEFITS: Citrus peels, like lemons and limes are often used to help ward of colds, virus and support the body to cleanse.  D-limonene, a compound that gives lemon its characteristic aroma, is also found in the peel and may be responsible for many of this fruit's health benefits.
The nutrients in lemons are more prevalent in the peel than in the juice or the flesh of the lemon: 
Lemon peel may offer antimicrobial and antifungal effects – even against antibiotic-resistant strains. 
Offers several antioxidants, including D-limonene and vitamin C, that protect your immune system and reduce your risk of disease.
Has antibacterial properties that may block the growth of microorganisms responsible for oral diseases.
Some compounds in lemon peel may have anticancer potential.
Although more studies are needed, the D-limonene in lemon peel may dissolve gallstones.
Naringenin, A citrus based flavone has been shown to block the ACE2 activity (Covid trojan horse) and also has antiviral and anti-inflammatory properties.  Read more about those studies here: https://pubmed.ncbi.nlm.nih.gov/32613637/
To get your own Juice Shot Bottles, visit our online shop or our Amazon shop.