Pecan Pie Smoothie | Smoothies Recipes
Posted On December 17, 2022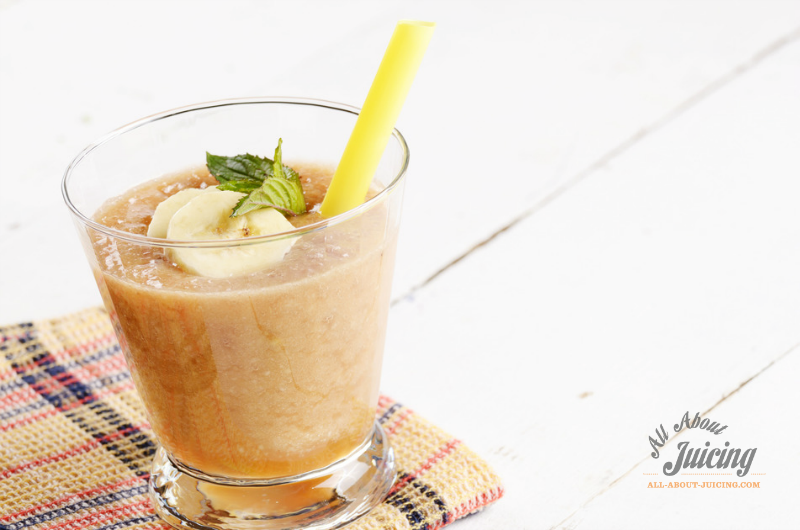 Curb holiday cravings with this decadent but healthy drink

Confession time!  One holiday dessert I love is pecan pie. 
Problem: It's full of butter and corn syrup which is no bueno in my book.
That's OK though because I really love to take seasonal drinks and make them healthier.  I knew that I could make this into a smoothie that would not only taste good, but be good for me…
It took me a few tries but I got it right, and tada! 
Here is the recipe to my Nutcracker Pecan Pie Smoothie.
The juice ingredients and benefits

BANANAS Bananas are loaded with potassium, magnesium and are a good source of fiber.  They are rich in pectin which removes toxins from the body, are a natural antacid, and have high levels of tryptophan which is converted into serotonin, the happy mood brain neurotransmitter.
DATES I added them to this recipe because they make it taste carmel-y and sweet, and have great nutrients. They are good for heart problems, constipation and anemia. 
PECANS  Pecans are good for blood pressure and are high in Vitamin B's.
NUTMEG/CINNAMON  Not only do nutmeg and cinnamon taste good, they are good for circulation and blood sugar.
The Nutcracker Pecan Pie Smoothie Recipe

INGREDIENTS
3 bananas, fresh or frozen in chunks
4-pitted dates
1/2 cup of pecans
1 tablespoon of vanilla
Pinch of nutmeg
Half a teaspoon of cinnamon
1 cup of almond milk
METHOD
Place all ingredients in the blender container.  If using fresh bananas, add a few ice cubes to the recipe.  Secure lid.  Process slowly at first and then quickly blend on high speed for 1 minute or until smooth. Pour in a glass and serve.  Dust cinnamon on top if desired.
Optional variations for the Pecan Pie Smoothie

Make it green: You can easily add 1-2 cups of spinach to this recipe without tasting it.  You might have to adjust the liquid if the blender won't turn over, so just add more almond milk or water.
Sweeten it: If you don't have dates, substitute with 1-2 tbsp raw honey.
Other nuts:  This is a pecan pie smoothie after all, but you could substitute with cashews or almonds.