Tomato Soup Recipe | Soup Made with a Juicer
Posted On December 13, 2022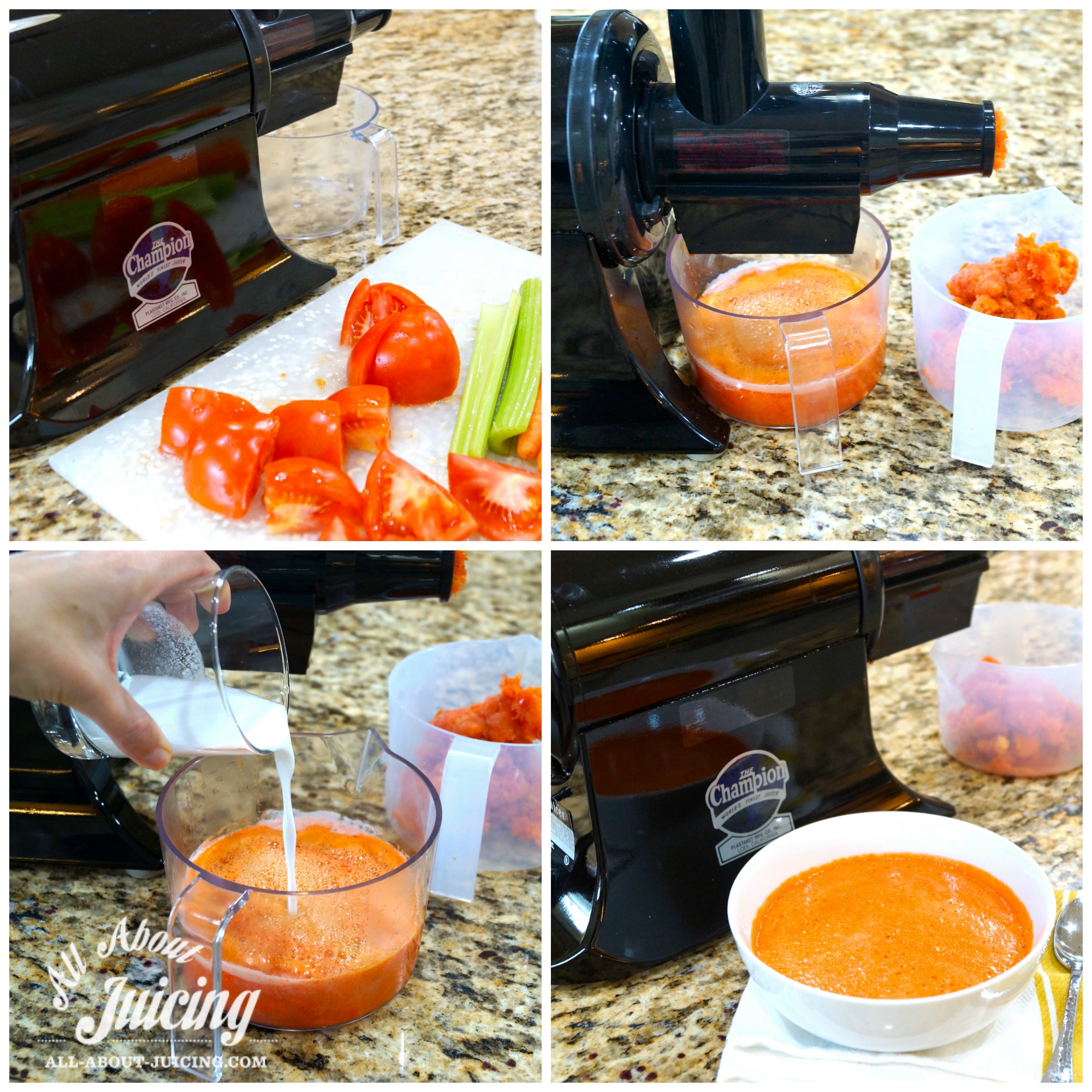 Have you ventured into the world of making meal items with your juicer yet?
There are a lot of things you can do with your juicer, that utilizes juice or that you can just use your juicer for.
I have a *great* clean and healthy recipe for you today.  
It's a raw tomato soup recipe!  This one works great for any meal, but also if you are juice fasting and want to feel like your eating a meal instead of drinking a juice.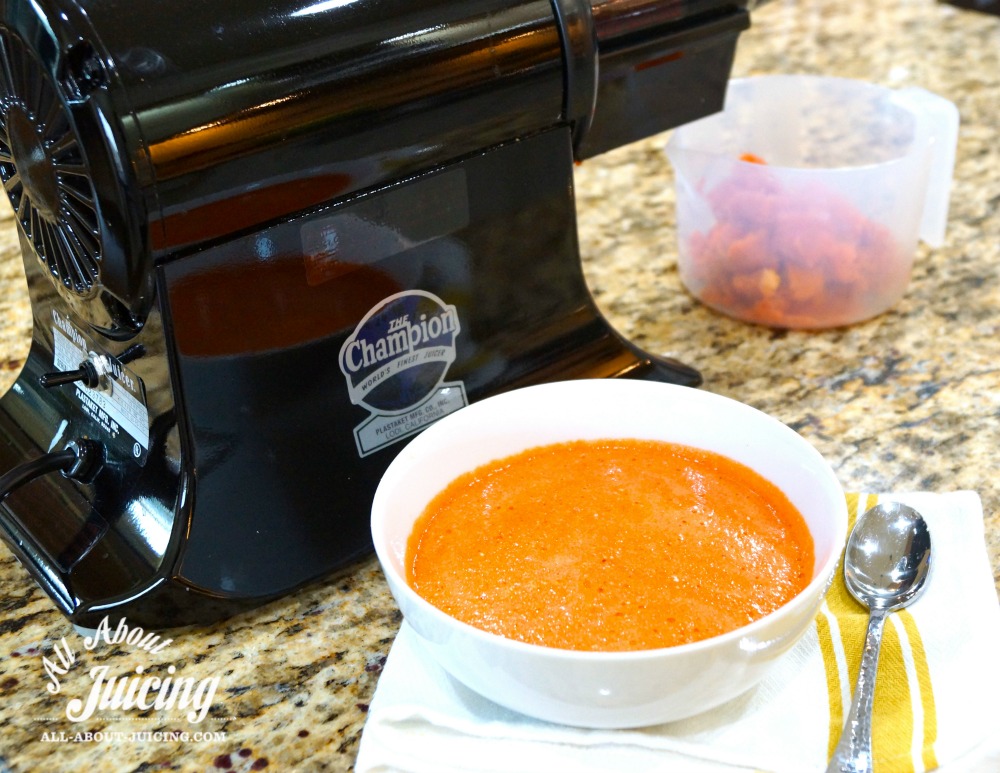 I used my Champion Juicer to make this soup.  These juicers are super durable and extremely reliable. They can also make things like nut butters, banana whips and tomato sauce — they are way more than a juicer.   
You can add fun things like chopped veggies, chopped hard boiled eggs or yogurt to make it thicker.  Either way, this works great as a healthy soup you can make in a flash.
Easy Raw Tomato Soup Recipe
Serves 1 | This makes about 8-12 ounces of juice soup
INGREDIENTS
3 large tomatoes
2 carrots
2 celery stalks
1/4 cup full fat coconut milk
Shake of garlic powder
Shake of black pepper
1 tsp sea salt, or more to taste
DIRECTIONS
Juice the tomatoes, carrots and celery together.  Transfer the mixture to a bowl.  Add the coconut milk.  Add the shake of garlic powder and black pepper, as well as the sea salt.  Mix gently to combine.  Serve immediately.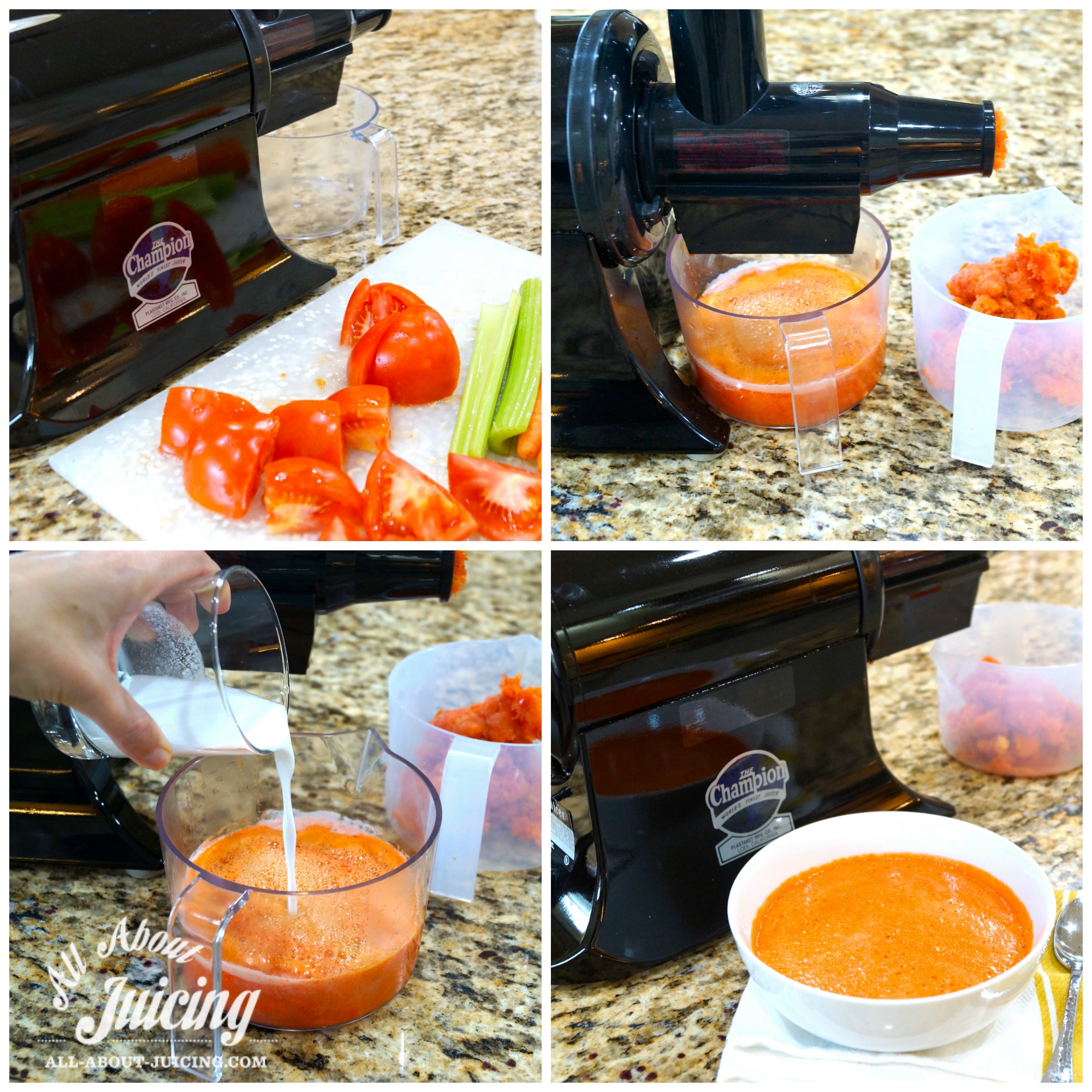 Optional variations for the Tomato Soup recipe
Add in more celery for a natural "salty" flavor, or add more sea salt
Add in 1/2 cup chopped cucumber
Add in 1 chopped hard boiled egg
1/2 cup of Greek yogurt can be added to make it thicker
Add some pulp back in to make it a different texture
Mix in any spices you like to make it your own – an Italian spice mix tastes great!
Add in a drizzle of olive oil for a thicker soup and more flavor
Use Braggs Amino Acids instead of sea salt